Famed French choir sang "Polegnala e Todora" in Plovdiv
The traveling singers from Bordeaux decorated themselves with martenitsi and immersed in the magic of the Bulgarian folklore
08:35, 02.03.20173745 пъти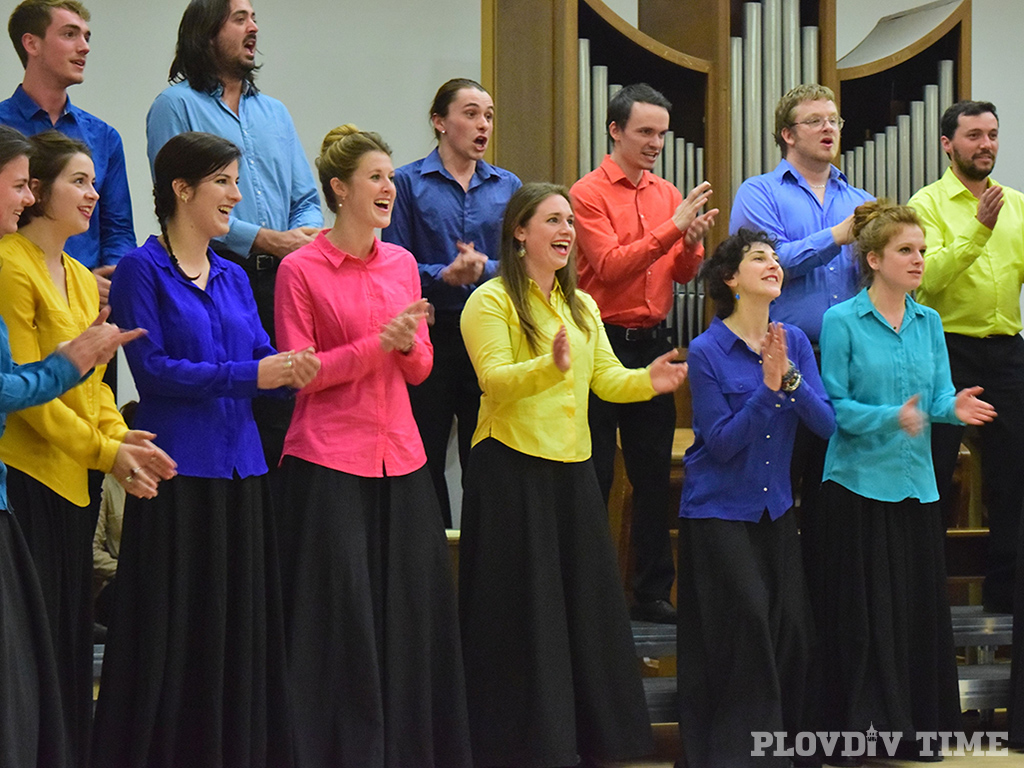 Exclusive spectacle was staged by the traveling French singers choir "Le Chœur Voyageur" ​​in the Great Hall of the Academy of Music, Dance and Fine Arts in Plovdiv. Famous singers from Bordeaux decorated themselves with martenitsi and ended her recital with three Bulgarian folk songs. First they sang alone "Sedenkarska" by the composer Peter Lyondev.
And then in conjunction with the Academic Folk Choir of the Academy they twisted their voices with "Polegnala e Todora" and "Mome, Mari hubava." The traveling choir was created 12 years ago by several students in Bordeaux. The choir toured in France, often did tours abroad as well. The French singers have won all the awards in the National Competition of Choral Art and placed first among the 14 best vocal groups in the world. Music critics define them as "the most impressive choir group in recent years."
The Bulgarian touring by the traveling choir was the idea of ​​one of the chorus girls. Two years ago, the French musician came for specialization in AMTTI and managed to tour different parts of the country and rapture in Bulgarian culture and folklore. She managed to convince her colleagues to sing Bulgarian folk songs and come here.
"We are pleased to be making music together. The concert has become a very pleasant surprise for the Plovdiv audience, "said prof. Buradzhiev, Head of the Academic Folk Choir and Vice-Rector of the Academy. The hosts of the Plovdiv choir also have won fame on a planetary scale - over the years they have been choral world champion winners of the Grand Prix.
Tonight the traveling choir will perform together with the Women's Choir "Christina Morphova" in the Evangelical Methodist Church in Sofia.